TIME FOR A BITE?
Forget the picnic preparation time, lugging the esky around all day and then dealing with the clean up when you get home; let us do all the hard work for you!
The Burger Bar serves delicious, fresh meals, amazing coffee, home-made cakes and biscuits and all the snacks, ice-creams, drinks and refreshments needed to keep the energy high and the tummy happy.

Check out what you can pick up at The Burger Bar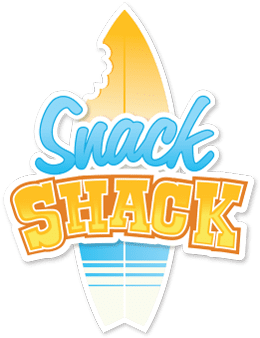 After slipping, sliding and exploring your way around Outback Splash, you'll be ready to dig into delicious treats so you're energised for the next round of fun.
Open during the summer season, the Snack Shack is well stocked with delicious snacks, refreshing cold drinks and all your favourite ice creams.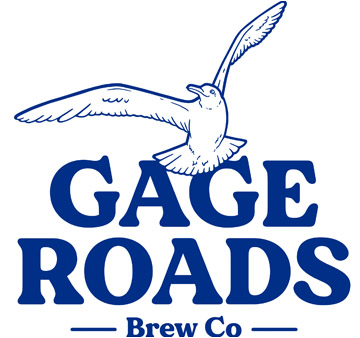 The Gage Roads Summer Bar. Situated inside a large timber cabana overlooking the six-storey epic water slide tower, it's the ultimate location to kick back and relax during a fun-filled day. The bar features pallet furniture, bean bags and plenty of shade.
Open during December and January, pick up a cocktail slushy or enjoy the Gage Roads range; Single Fin, Pipe Dreams, Side Track, Atomic Pale, Atomic XPA, Hello Sunshine Cider and Matsos Ginger Beer.
PICNICKING
Enjoy the great outdoors and relax in our expansive green shady lawn areas with a picnic, or cook your own BBQ. Please remember: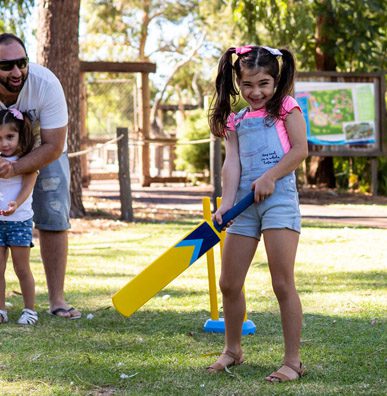 Outback Splash is a glass free venue.
As this is a family orientated park please be discreet with your use of alcohol and only drink within licensed areas.
No alcohol is permitted on the water attractions, please adhere to signage and instruction.

Management reserve the right to remove person/s from the premise that appears drunk, intoxicated, disorderly, aggressive, disruptive or display offensive behaviour.

Outback Splash is a smoke free venue. Guests wishing to smoke may use the carpark only.
For safety reasons we do not allow Guests to bring their own BBQs into the park.

Take a look at our Food Policy before you visit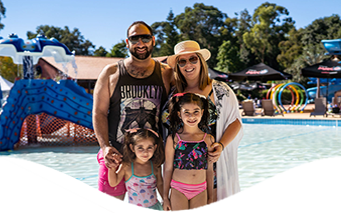 GROUP BOOKINGS & CATERING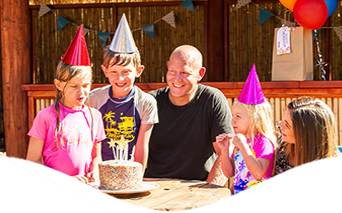 BIRTHDAY PARTY PACKAGES